Motoring Mad 2018 - 3 Day Event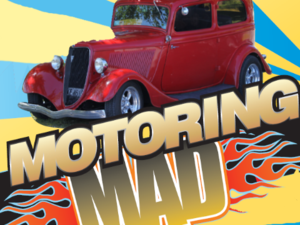 Motoring Mad
By: Mataura Scouts fundraiser
16-Nov-2018, 7:00 PM - 18-Nov-2018, 2:00 PM
Gore Main Street and Tulloch Park,
MatauraRegistration $90 per car, $45 per passenger
Event Details
Now a 3-day event, this is a must-attend event for car lovers.
The Motoring Mad event begins with a cruise of Gore's Main street on Friday 16 November. Main Street is closed to the public so drivers can lap it up all night long.
For those taking part over the weekend, there is a 200km cruise around the district on Saturday 18 November.
And for spectators, Sunday is the event that kicked it all off - the Motoring Mad car show at Tulloch Park, Mataura. There's live music and plenty of entertainment for kids.
For more information about taking part email
mataurascouts@gmail.com