All About This Company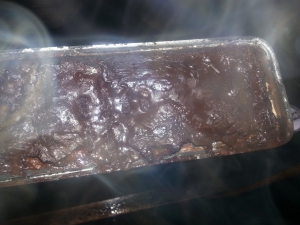 Muirs Radiators
Muirs Radiators was established in 1952 by Bert Muir and since then has had a proud history of quality and workmanshop, innovation and sustainable work practices. The first workshop was established behind Bert's house and since then the business has grown to where the premises are much larger, now located at 30 Gorton Street, Gore.

Malcolm has been with the business for almost 30 years and has seen it evolve from a small radiator repair business to one which not only repairs but builds and supplies a wide variety of necessary radiator products for heavy vehicle and mining equipment such as:
Air coolers
Hoses
Heaters
Malcolm's proven expertise has seen Muirs Radiators become established as a leading radiator manufacturer and repair facility. We manufacture and repair all types of
Automotive radiators
Fuel Tanks
Intercoolers
Oil coolers
Vintage radiators
Car Heaters
Muirs Antifreeze (coolant) with commercial conditioner inhibitors.
Service, replace and repair all types of industrial and commercial radiators.

Muirs Radiators is a family business owned by Malcolm and Joanne Brown since 2007. Muirs Radiators is an expanding business manufacturing a wide variety of radiators. These include building or repairing radiators for all types of vehicles including
Cars
Trucks
Motorcycles
Vintage cars
Tractors

Complementing the radiator build and repair side of the business is the extensive range of heavy and commercial heating and cooling products stocked at Muirs Radiators. These include :
Air coolers
Intercoolers
Oil Coolers
Condensors
Vehicle radiator hoses
Thermostats and radiator caps
Truck and car electric fans.
Muirs Antifreeze (coolant) is a specially blended product to suit most vehicle applications well received by the auto mechanic industry. The success of this product is measured by the speed it is flying off the shelves in retail stores in Southland and Otago. click here to view Muirs Antifreeze
Malcolm Brown - Director/Manager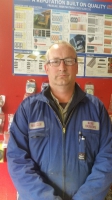 With more than 20 years experience building and repairing radiators. Malcolm is one of a small number of qualified radiator servicing tradesmen. He was well taught by the former owner Bruce Muir who in turn was taught by the original founder of the business, Bert Muir.
Malcolm is responsible for everything related to the business and in particular for the quality of all products produced at Muirs Radiators. Malcolm has extensive experience relating to the manufacturing and repair of radiators from heavy industrial through to private motor vehicles. Added to this is his extensive knowledge of cooling systems, the chemical reaction that occur in the coolant system.
Malcolm's reputation for producing products of the highest quality complements the high levels of craftsmanship applied to every job.
Malcolm is a family man. He and his wife Joanne have three children and two grandchildren. He enjoys family activities and outdoor pursuits. He is a member of the Calvin Community Church, and he enjoys restoring classic cars. Him and one of his sons are in the middle of restoring his EK Holden.
Meet your local Adrad Agents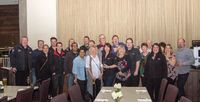 Here is a quick video of your Adrad Agents from around the country!
For more information on your local Adrad Agent then please visit
www.0800radiator.co.nz