Walk Shorts Wednesday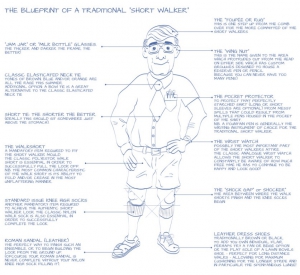 The idea behind the movement to resurrect the iconic walk short is to ultimately raise money for our local hospice. Most people in some way or another have been involved or know someone who has been involved and touched by hospice. They do any amazing job in our community.
With a bit of good humour we want to bring back some of the nostalgic memories of yesteryear, as much like hospice most people have also been touched by this iconic piece of attire at some stage in their life - whether it be from a parent or grandparent.

All you need to do is fill out the form on the WALK THE WALK page, upload a sweet photo of yourself kitted out in your walk shorts gear and that's it you're walking..! You could even be walking your way down the catwalk at H&J Smith on Wednesday 11th February 2015 at the Legs 11 Fashion Parade with a chance to win some great prizes from our great sponsors.
It's just $25 for an individual entry or $200 for a business or organisation with all proceeds going to our amazing hospice, so what are you waiting for? It's time to stand up, dress up and walk short my friend... and we'll see you there.
Remember you'll never walk alone!